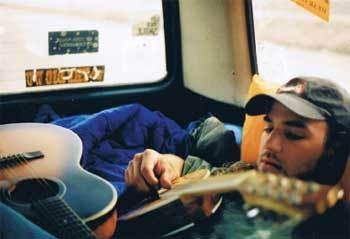 When Laura and I went to Traverse City last December, I really didn't plan on hearing any other music than what was on my i-pod. But after walking into a bookstore cafe, I was pleasantly surprised. There were 3 singer-songwriters giving the audience a sampling of their respective works, there was one that stood out and of course, I forgot to find out who he was. After some web searching and phone calls, I found that he was Andre Villoch. He's a folk singer from Northern Michigan and sings about topics from packing everything up and moving to Mexico to relationships gone awry to an poet's inspiration. When I got a hold of him, he informed me he only has 1 album released so far ("Gum Wrapper Roses"), but he assured me that another will be on the way this spring. Check out his website at
Who Is Andre Villoch?
.
The song that made me seek out the album:
Andre Villoch-"Henry David"